BC Soccer Coaching & Certification Pathway
| Coaching and Certification continues to be a major priority for our club.
---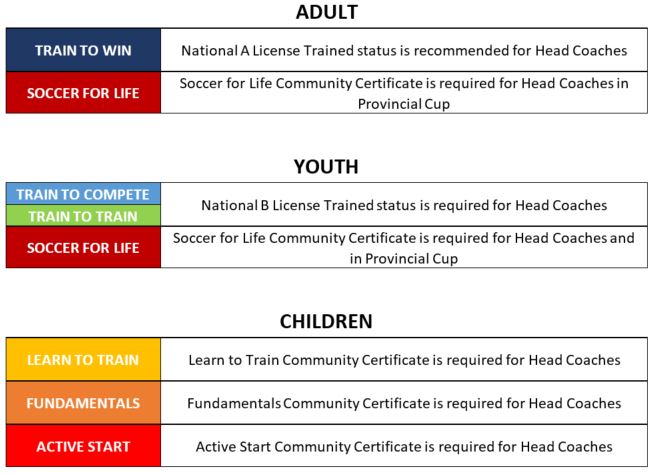 Coaches play an extremely important role in the support and development of our players, therefore coach education and certification continues to be a major priority. The Coach Pathway image below provide a visual overview of the minimum certification requirements for the various levels of play.
Our Coaches are the face of our club and our most important resource. Coaching can be very rewarding and whether you are new to soccer or are an experienced player, our goal is to offer our coaches the resources required to make their coaching experience rewarding. We offer Certification and Coach-the-Coach clinics to give coaches on-field experience. Plus, we will continue to add resources to these pages to help you be effective in your coaching. Good coaching is as much about organization and enthusiasm as it is about athleticism.
Patience, enthusiasm and love are your most powerful tools in coaching, so bring lots of both to the pitch.




Resources
---