CVUSC SUMMER PROGRAMS
---
VYSL SUMMER GRASSROOTS
VYSL Summer Grassroots Camp 2023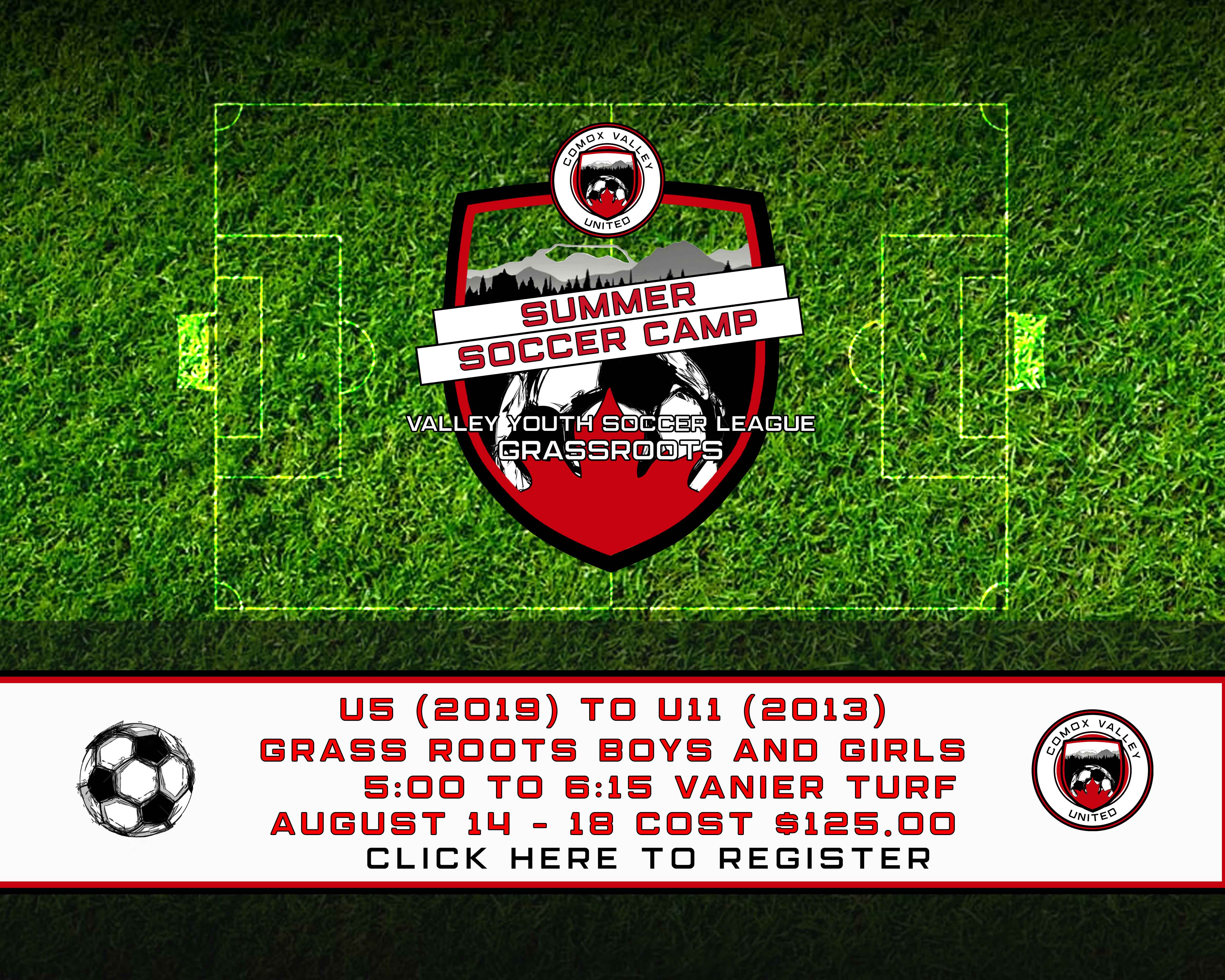 Players will be organized in like age groups but some intermixing of ages and genders may be required.
Camp will be lead by CVUSC Technical Team.
To register for the Summer Camp click here
Questions can be directed to darrin@cvusc.org
---
COMPETITIVE PRESEASON CAMP
CVUSC Preseason Training week is now part of our Competitive Team program. CVUSC Competitive teams participate in a preseason training camp Monday Aug 28 to Thursday Aug 31. No additional registration is required for the camp, cost is included with player's registration. Camp schedules will be finalized when Competitive registrations closes and teams are formed. Training is expect to be between 4:00 and 8:00pm.
---
SUMMIT SOCCER CAMP

CVUSC is excited to introduce Summit Soccer Camp. Building off of the experience from co-founding the She Trains program in Victoria, Ali Murtland brings Summit soccer camp to the Comox Valley. Summit is a summer program offered to young female athletes, developed to build positive experiences through soccer specific training, leadership development, fitness and conditioning, yoga, and wellness.
The program is led by female coaches and mentors that are committed to building confidence and skills in youth, with a goal to grow more than their love of the game. The camp consists of:
12 sessions (July 4th to August 10th)

Tuesday and Thursday evenings

Location: Vanier Turf Field

U10 - U12 - 5pm - 6pm - $115

U13 - U18 - 6:30pm - 8pm - $125

T-shirt included
*Attendance at every session is NOT mandatory. With the program happening through much of the summer, it is understandable if you're away for some, or many sessions.
To register for the Summit Camp click here
Questions can be directed to ali@cvusc.org